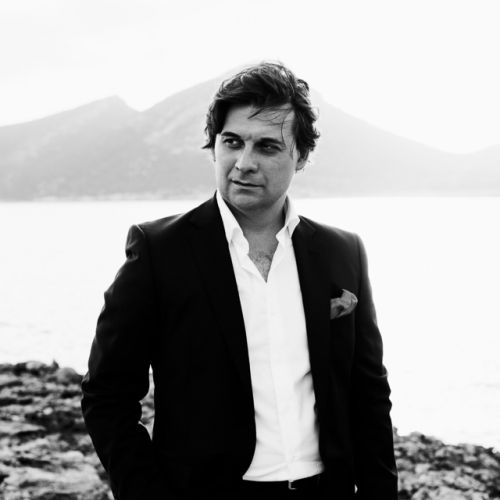 PABLO MIELGO RENEWS HIS CONTRACT AS ARTISTIC DIRECTOR OF THE OSIB FOR THE NEXT THREE YEARS
The trustees of the Fundació Orquestra Simfònica de les Illes Balears, presided by Pilar Costa, Consellera de Presidencia, Cultura e Igualdad, have agreed today to renew the contract of the current artistic director of the OSIB, Pablo Mielgo, who will continue leading the orchestra for three more years.
Pablo Mielgo is artistic director of the OSIB since 2014. During the almost 6 years he has been in charge, Mielgo has stood out for his commitment to improve the quality of the orchestra, to progressively decentralize its reach (with performances across the archipelago), as well as his progress in creating new audiences.
Mielgo is considered one of the best musicians of his generation in Spain. He studied in Madrid, at Reina Sofía school of music and the Conservatorio de Música, and continued his training in London, at the Guildhall School of Music and Drama. During his extensive and eclectic career, he has led orchestras and theatres around the world.
Since 2003, Mielgo has founded musical projects like the BandArt Orquesta, the festival Spain-Venezuela or the music festival IberOpera. He is also artistic and musical director of Fundación SaludArte, double-based in Miami Madrid, for which he has directed several projects in collaboration with Teatro Real de Madrid and Florida Grand Opera. Mielgo has worked with renowned artists, including Michael Tilson Thomas, Frühbeck de Burgos, José Antonio Abreu, Gustavo Dudamel or Plácido Domingo.
Mrs. Costa has presided the meeting with the trust board of the OSIB during which, besides renewing Pablo Mielgo's contract, other questions have been approached, such as the programme of 59 concerts that will resume the orchestra's activity, after the declaration of the state of emergency.  With the cycle #SonamPerTu (We sound for you), starting on the 29th of May and until the end of September, there will be performances across the archipelago. Small-format concerts of string, wind and percussion ensembles, a varied repertoire ranging from Baroque music to contemporary styles, and including heterogeneous works for all audiences.
The first of these performances will take place at the church of Sant Miquel (Campanet), on Friday the 29th of May; Claustre de Santo Domingo (Pollença), Saturday 30th; and Plaça Alexandre Ballester (Sa Pobla), on Sunday 31st.
Performances will be carried out following health safety protocols. The use of face masks and gloves is compulsory.