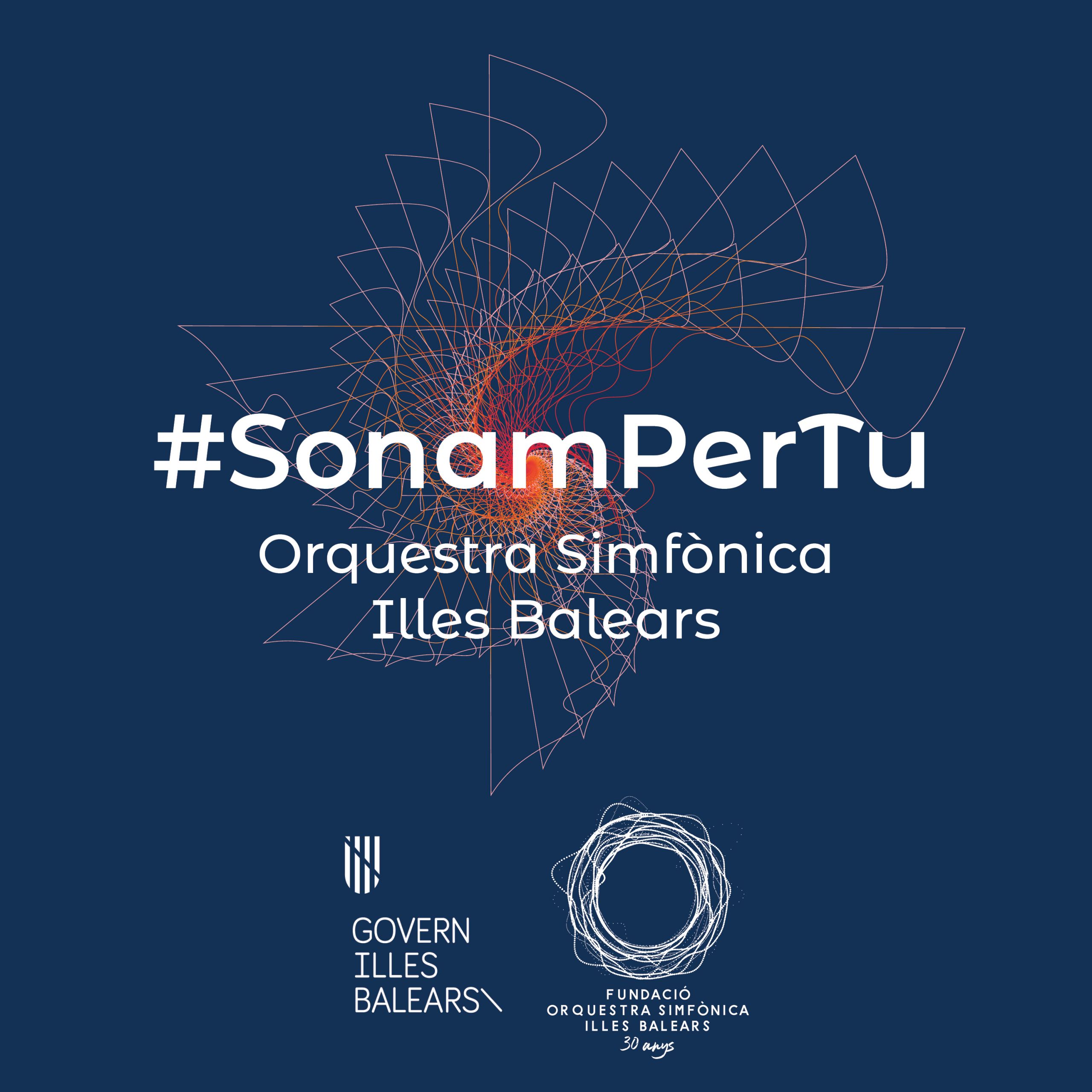 THE OSIB RESUMES ITS ACTIVITY WITH 59 CONCERTS ACROSS THE ARCHIPELAGO
The Symphony Orchestra of the Balearic Islands (OSIB) resumes its activity with a series of 59 concerts, which will be held between May and September 2020, across the archipelago. With hashtag #SonamPerTu (We sound for you), the OSIB goes back to stages in Mallorca, Menorca, Eivissa and Formentera, with small-format concerts of string, wind and percussion ensembles, a varied repertoire, ranging from Baroque music to contemporary styles, and with heterogeneous works for all audiences.
The OSIB is the first orchestra in Spain to resume activity. We will begin with concerts in Mallorca: at Sant Miquel church (Campanet), Claustre de Santo Domingo (Pollença) and Plaça Alexandre Ballester (Sa Pobla), on Friday 29th, Saturday 30th and Sunday 31st of May, respectively.
Musicians will interpret works by W.A. Mozart, A. Vivaldi, J. Brahms, A. Piazzolla and Paquito de Rivera, among others. Following instructions from the health authorities, due to Covid-19, seating capacity will be of 100 people in Sa Pobla and Pollença, and 50 people in Campanet. Entry is free of charge, except for the concert in Sa Pobla, which costs €3 that will be donated to the association "Pa i Mel".
Performances will be carried out following the protocols that have been arranged for the OSIB's comeback after confinement. Therefore, access to the concert space will be signalled and the organization will provide attendants with hydroalcoholic gel. The use of face masks and gloves is compulsory.
Please, follow the signage on the floor defining distance protocols at the ticket office.
Distribution of the audience will depend on the capacity permitted in each phase of de-confinement and the size of each concert location. General public will be not permitted access to the stage area, so as to avoid contacts and agglomerations.
Moreover, distribution of paper publications during concerts, such as handbills or general publicity, will be limited, so as to reduce contact. We recommend unauthorized mobile devices or cameras to refrain from moving during the concerts.
#Sonampertu is a multifaceted project displaying the reality of an administratively connected orchestra, as an example of management, and with activities on stage (sona), education (educa) and the social sphere (per a tothom).
These activities are framed in a set of goals that will be achieved through these events: decentralizing the OSIB's reach beyond Palma; approaching the OSIB to new audiences and stages inside our own territory; granting access to the OSIB for all types of social groups; and adapting programmes to different audiences.
During confinement, the OSIB has not ceased to be connected with their audience in a virtual manner (through individual and group videos, or conferences for subscribers). Now that it is possible to play live music again (despite some restrictions), we want to resume our activity with chamber concerts.
This initiative emerges in the current complex context, derived from the Covid-19 crisis, to respond with transcendent cultural action and contribute to the reactivation of society. #Sonampertu has received full support from the Balearic Government.